The legal framework for au pair work in the Grand Duchy of Luxembourg has been in place since 2013. The framework outlines the conditions for the admission or stay of au pairs and is intended to support and protect both the families and the young adult during their exchange.
An interface creates an additional connection to the website of the state organisation SNJ and informs the visitors of the site regularly about planned meeting points on the topic of au pair. Modern illustrations complement the information transported and make the content clear and visually appealing.
our work:
UX
Frontend
Angular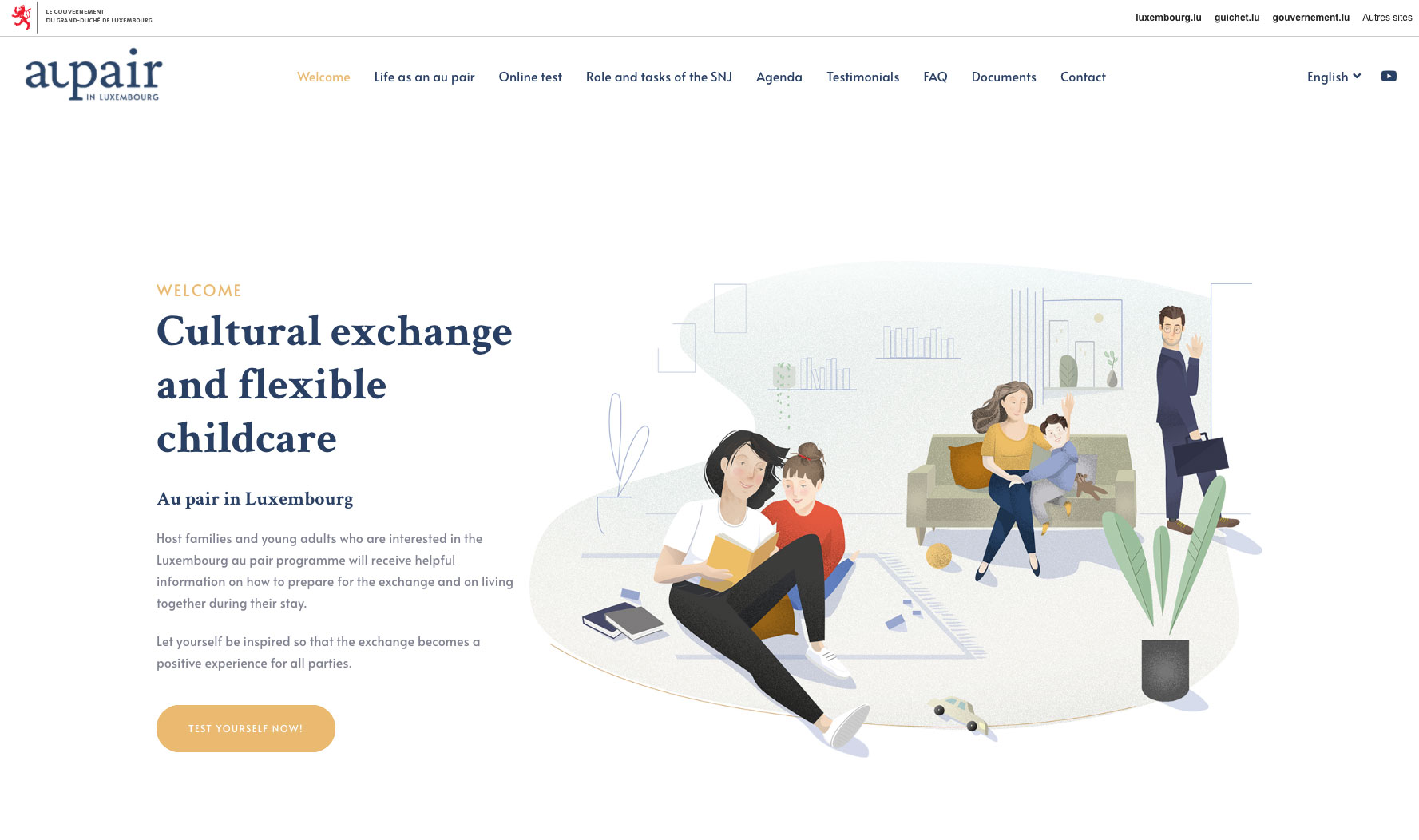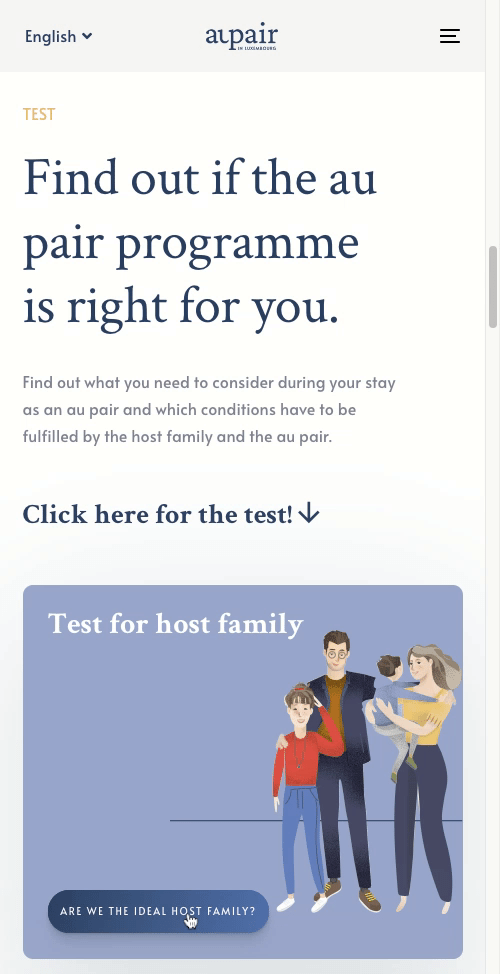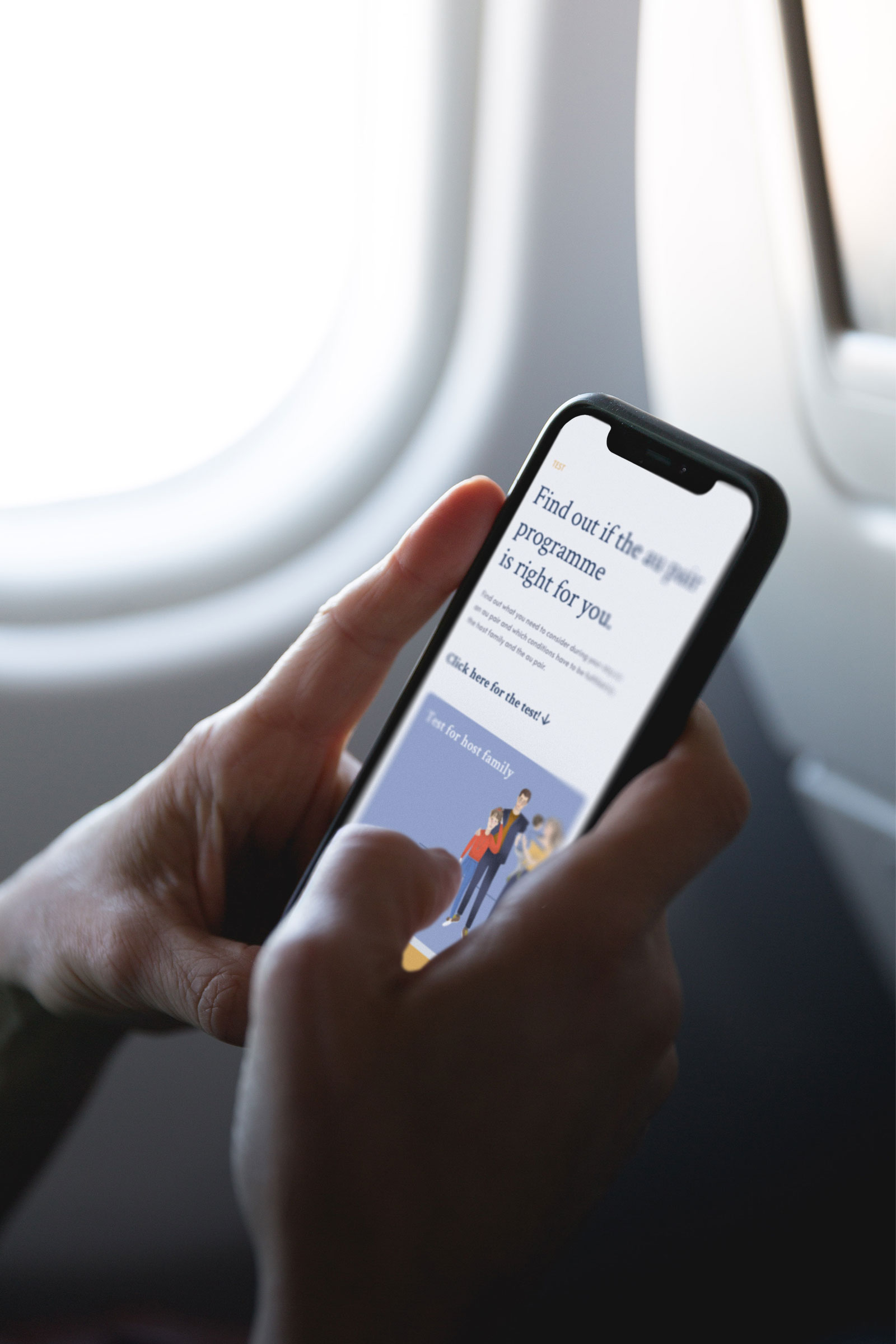 The WordPress based website was extended by some specific programmed tools. For example, an interactive question-answer online test allows interested parties to find out whether they are suitable for the au pair program.